---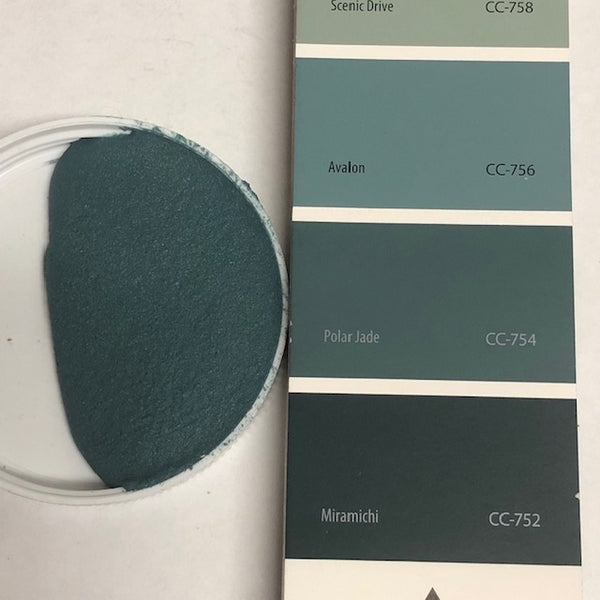 Endurance 1500 is a Professional Grade Epoxy Grout
PRODUCT DESCRIPTION:
Endurance E-1500 is an epoxy grout system that meets the requirements of ANSI A118.3, it's chemical resistant, and water clean-up during installation. 
Each kit comes packaged in a plastic bucket that can be used for mixing the grout. You will receive parts A, B, and C, all packaged inside the bucket. We only ship our epoxy grout products by UPS Ground, and Next Day options are not available due to the reactive nature of the epoxy when mixed together.
Uses: E-1500 is a three-part 100% epoxy solids system for grouting of ceramic tile, porcelain tile, glass tile, floor brick, quarry tile, pavers and mosaics. It is recommended for use in restaurants, hospitals, food prep areas, counter-tops, back-splashes, tub and shower areas, outdoor fountains, swimming pools, saunas, steam rooms, etc. where high exposure levels of organic acids are not present. E-1500 is sag resistant for grout joints up to 3/16" when mixed and installed properly. Cleans up with water before grout sets. Allow up to 10-14 days for full cure before filling a pool or fountain that submerges the grout.
Mixing: E-1500 is furnished in 3 parts, A, B, and C. Exact proportions and thorough mixing of the parts with one another is absolutely essential for satisfactory performance. Empty contents of parts A and B into a clean mixing bucket and mix to uniform consistency. Gradually add part C powder and mix thoroughly using either hand tools or a slow spin power mixer. (e.g. bucket mixer). Mix until all part C is uniformly wetted, smooth and free of lumps. Care must be taken to avoid whipping air into this mix, or over-mixing which could initiate the chemical reaction. It is recommended that complete units be mixed at a time. 
Limitations: Not for use in applications that requires steam cleaning or where harsh chemicals are used to clean the surface of the tiles and grout. Not for environments above 230°F for any extended periods of time.
WORKING CHARACTERISTICS: E-1500 is ideally installed at temperatures from 65F to 80F. At higher temperatures, the pot life, open time and clean-up time are reduced. At lower temperatures, these factors are reversed. Working surface temperature can vary from room temperature and should be taken into consideration. For best results, do not begin application of E-1500 until the temperature of the room and substrate is above 50F and rising. Maintain a temperature of 65 F or higher during the curing period. E-1500 may be stored at low temperatures, but not below 32 F, if the epoxy is allowed to freeze, it will need to thaw out and brought up to room temperature before using. 
APPLICATION: Apply with a firm, straight edge rubber float and force as much E-1500 into joints as possible, using sufficient pressure and flow to avoid air pockets or voids. Before the E-1500 loses its plasticity, remove excess with rubber float in a squeegee fashion working diagonally to joints to facilitate removal without pulling material from joints.

CLEAN-UP: For initial clean up: Use a white plastic scrub pad or an epoxy grout sponge and a sufficient amount of clean water to remove any remaining grout after floating. Avoid water migration into non-grouted joints. Warm water will speed clean up. Change cleaning water and scrub pads/sponges often to avoid leaving a sticky film on the tile. Do not leave standing water on uncured epoxy joints after initial cleaning. Use cure time chart to estimate and adjust accordingly for other temperatures. Clean completely, as E-1500 is difficult to remove after it cures for over 24 hours. Wide tile joints may have a slight concave appearance after grout cure. Cover with Kraft paper after final clean up to protect from other construction debris during cure period. Miracle Sealants Epoxy Grout Film Remover may be used to remove cured epoxy residue. Do not use harsh cleaners on the cured grout until it has had at least a week to cure, a mixture of clean water and TSP (Tri-Sodium Phosphate) can be used to clean after 24 hours.
PROTECTING NEW TILEWORK: To avoid damage to finished tile-work, schedule floor installations to begin only after all structural work, building enclosure and overhead finishing work, such as ceilings, painting, mechanical and electrical work are completed. Keep all traffic off of finished tile floors until it has fully cured or provide up to ¾" thick plywood protection over Kraft paper to protect floors before installation materials have fully cured.
PACKAGING: E-1500 is available in 5.5 lb. (2.5kg) and 11 lb. (5.0 kg) unit sizes, which include resin (A) and hardener (B), and colored filler powder (C).  The system consists of three components, Parts A, B, and C, which are packaged in a plastic bucket.